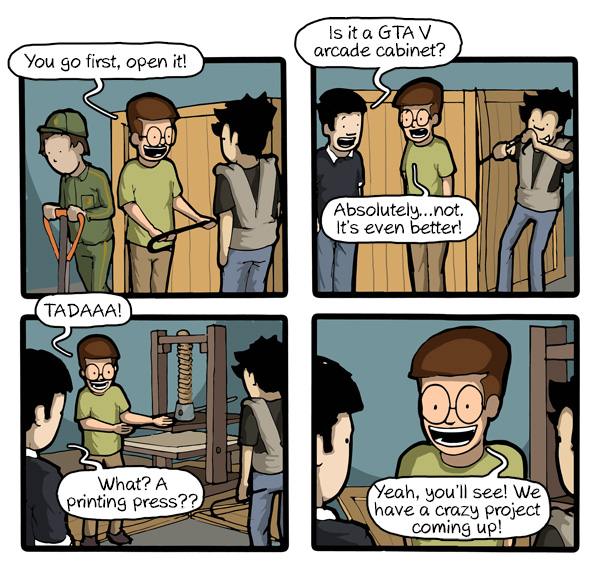 CommitStrip launches its very own big paper comic project 🙂
Unfortunately, the first version of the book will be only available in french.
But no worries! We'll definitely be planning an english edition if the first round of crowdfunding goes well 🙂
So even if you don't speak french, we need you! Check out the project and be sure to share it with your french-speaking friends!