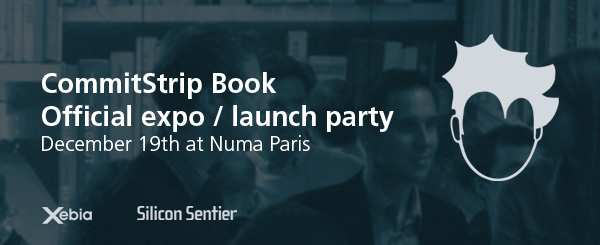 As you might know, we created a crowdfunding project three months ago to launch our very own book. After two months of hard work and going back and forth with a graphic designer and a printer, we finally got this thing settled! The CommitStrip paper comic is scheduled for printing!
We had to go through a lot of technical printing stuff, inking rates, offset, gutters and coated paper… We usually talk about pull requests, commits, code builds and such, so that was a whole new world for us. But the end-product is simply brilliant. The book will be for sale on the CommitStrip website by the beginning of 2014. Unfortunatly, only in french for now, but stay tuned for the english version.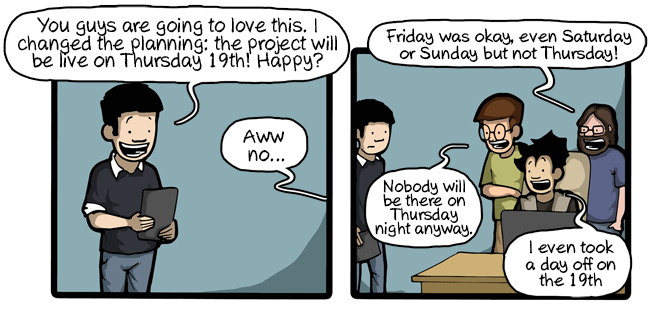 So come join us for the official expo / launch party! Thanks to our wonderful partners over at Xebia and Silicon Sentier, the CommitStrip team will be waiting for you guys on December 19th at Numa Paris (formerly called La Cantine), for an amazing night, just a few days from Christmas!
For more information about the event, booking, or even if you want to pre-order the book (only in French for now) before the party:
HOP ON TO THE EVENTBRITE PAGE RIGHT NOW!
Bring along your family and friends, it'll be fun 😉 And don't forget to share the news on the web! We just can't wait to meet you there!
The CommitStrip team