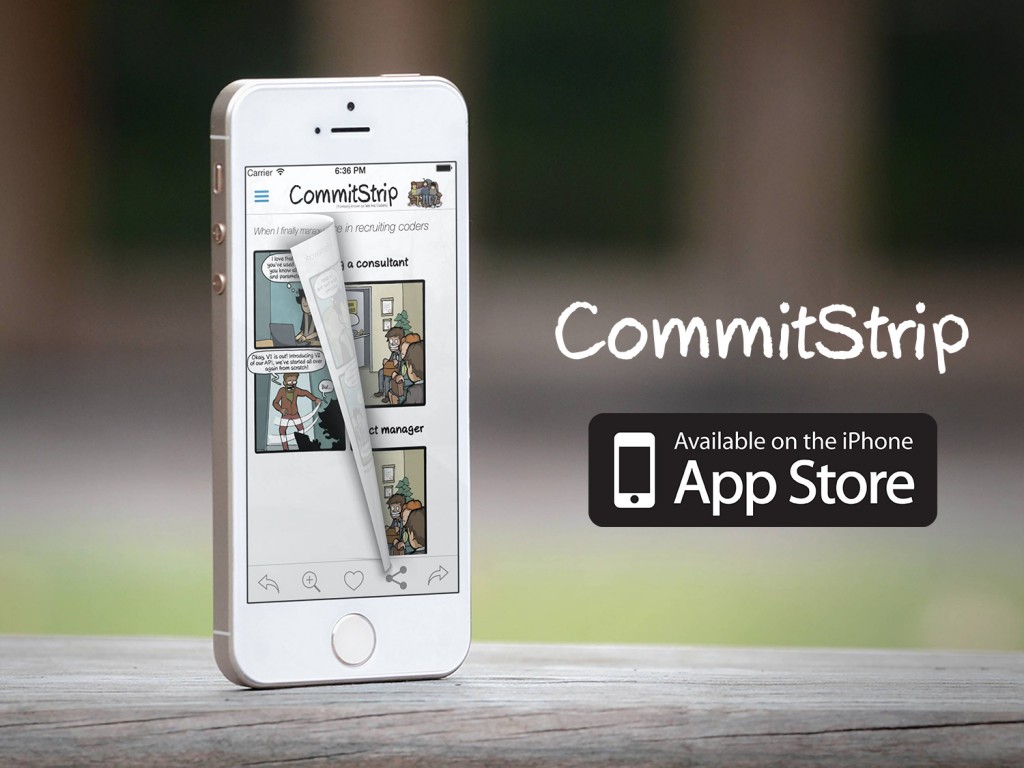 We're happy to announce that CommitStrip is now on the iOS App Store! A nice and simple app, where you can find almost all our strips.
It's a first version, so we're waiting for your feedback, then we'll iterate. Already on the roadmap: Twitter/FB counters, comment box and daily notification. An iPad version will be ready very soon.
Kudos to the developer, Arsène Huot, who developed the app on his spare time. In few days, it was done, and well done! Congrats!
Of course, the Androïd version is also planned, and should be ready in the next weeks/months.
And, last but not least, the CommitStrip Shop is ready. We're just fine tuning the delivery options, and we put it live ! Stay tuned!
See you soon!
The CommitStrip Team